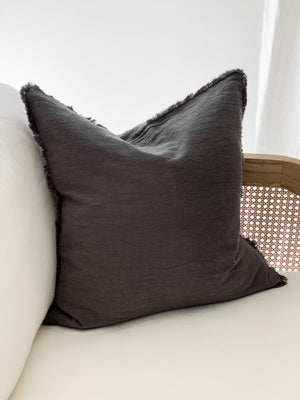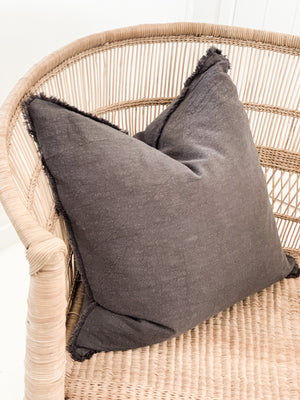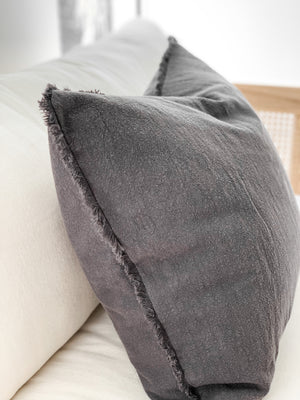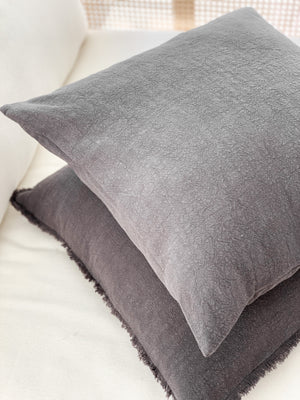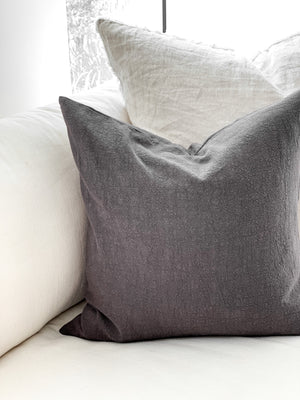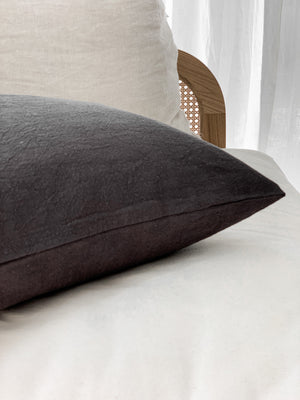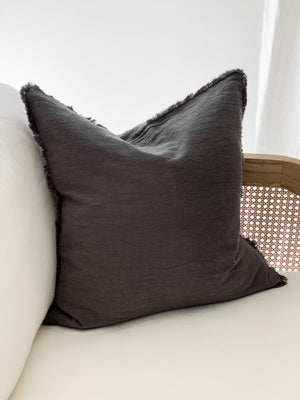 Ramie Standard Cushion - Charcoal
**COVER ONLY**
Complete your stylish space with these natural, earthy, cushions.
Select from our fringed or non-fringed options: 

FRINGED - hand-finished with a soft, fringed border for a raw/country/coastal feel.
NON-FRINGED - simple with classic, clean lines for a modern, minimal feel.
50cm x 50cm
Roomy, relaxed sizing. 
Made from 100% ramie.
Lovingly designed in Australia.
Available in 6 colourways: Olive, Blush, Cinnamon, Husk, Charcoal & Chalk.
**COVER ONLY. INSERT NOT INCLUDED**
WE RECOMMEND FEATHER INSERTS FROM
IKEA: 50cm x 50cm - $10
WHAT IS RAMIE?
Ramie is made from the stalks of the Chinese Nettle plant.
The spun threads are woven into a lightweight open-weave pattern resulting in a luxurious natural texture like that of linen.
Ramie is one of the strongest natural fibres & has been used for over 5,000 years.
_
Care instructions:
To wash, use a cold, gentle wash cycle.
We recommend washing your cover in a delicates bag to prevent snags to the fabric.
Do not soak, bleach or tumble dry.
Zipper is concealed under a fold of fabric on the reverse side of the cushion. 

More Sizes available in this range:
 LUMBAR: 65cm x 40cm
EURO: 65cm x 65cm