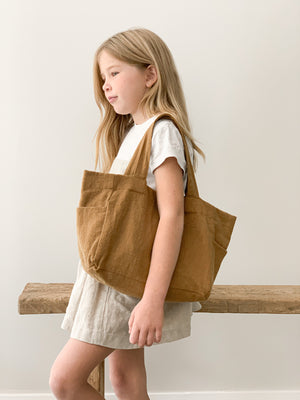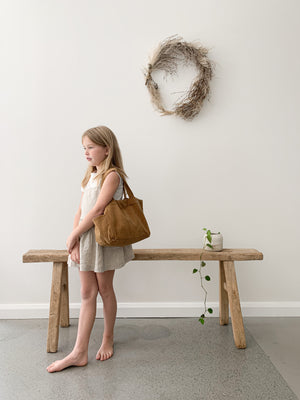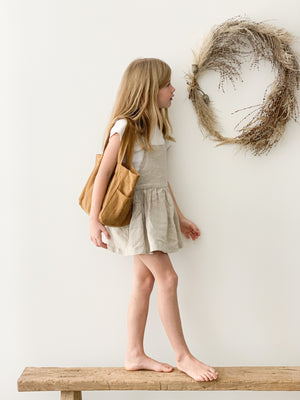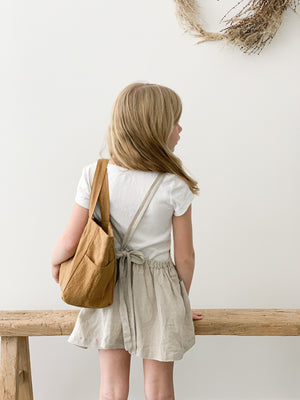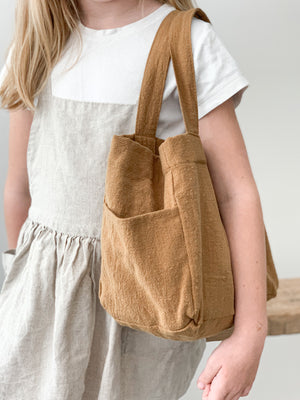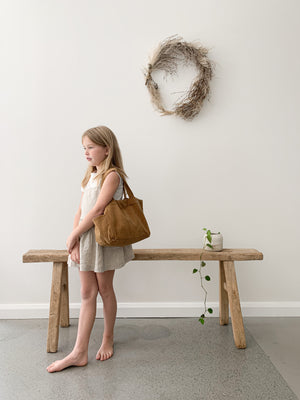 MINI Ramie Bag - Cinnamon
Now your little mini can match you beautifully with these cute MINI Ramie Bags!
Earthy, natural colours & textures for the mama who loves to share her love for all things natural & earthy with her mini. 
Perfect size for your little mini to pack for ballet/dance class, daycare, sleep-overs, flight activities, a day-out or weekend away! So practical & fully machine washable!
 Highly sustainable & eco-friendly, the mini ramie bag is made from 100% ramie fabric and fully lined with canvas. It features two external pockets, two internal pockets and a magnetic fastener at the opening of the bag. . 
Approx dimensions (laid flat) - 42cm x 29cm.
100% ramie.
Lovingly designed in Australia.
WHAT IS RAMIE?
Ramie is made from the stalks of the Chinese Nettle plant.
The spun threads are woven into a lightweight open-weave pattern resulting in a luxurious natural texture like that of linen.
Ramie is one of the strongest natural fibres & has been used for over 5,000 years. It is highly sustainable & eco-friendly.
To wash, use a cold, gentle wash cycle. Do not soak, bleach or tumble dry.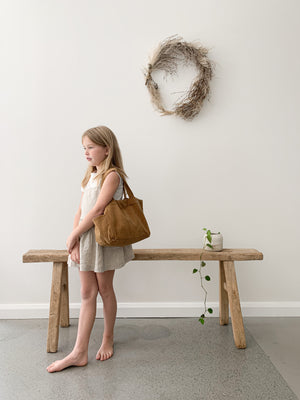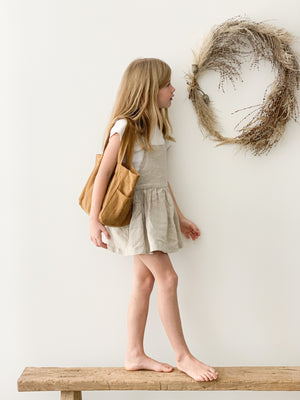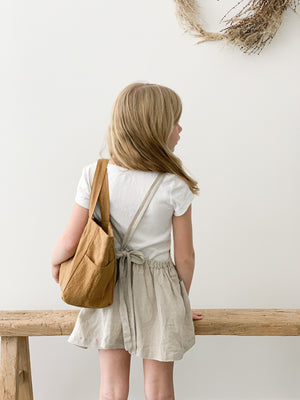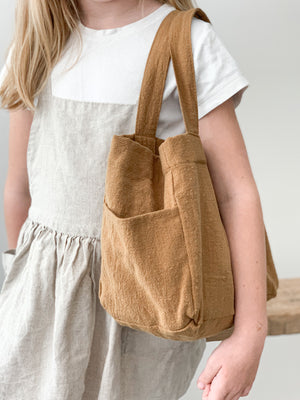 Customer Reviews
I recommend this product
Handy Everyday Bag
Since I purchased this Ramie bag I hv used it continuously daily. It's a great colour goes with everything, fits everything I need in + more, its nice in light easy to grab & go. I bought 2 more 1 for my daughter (blush) & 1 for my daughter in law (olive). They also love theirs. Thanks for a gorgeous bag.