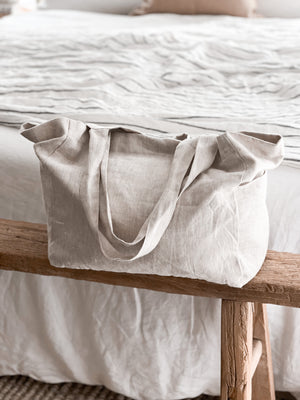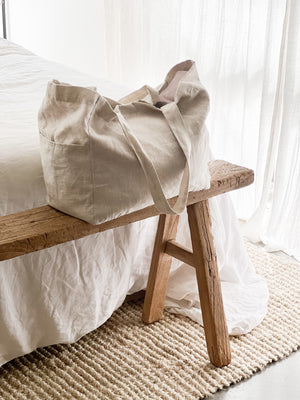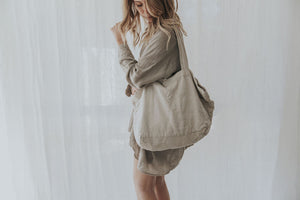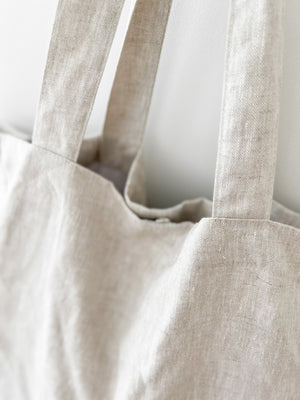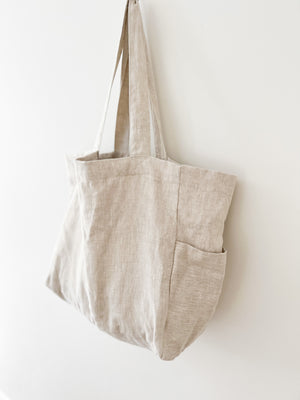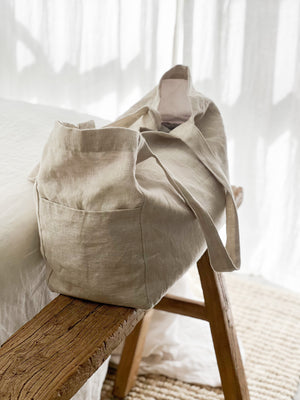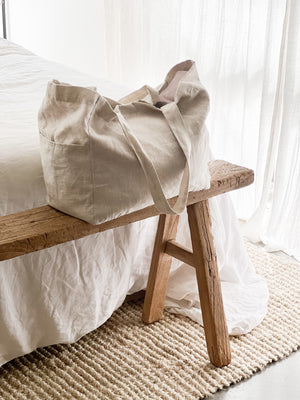 Linen Bag - Flax
Natural, earthy, textured, relaxed & practical, this Linen Bag is perfect for the beach, gym/yoga, as a baby bag or simply use as your everyday bag.
 Highly sustainable & eco-friendly, our linen bag is made from 100% linen fabric and fully lined with canvas, it features two external pockets as well as two internal pockets and an extra zippered pocket to store your phone or small valuables securely. 
This 100% linen bag design also comes in olive & also a 100% ramie option available in 4 colourways - blush, chalk, charcoal & cinnamon. 

Approx dimensions (laid flat) - 60cm x 45cm.
100% linen outer. 
Lovingly designed in Australia.

*Please note that our flax items are natural and un-dyed. Due to varying conditions whilst the flax crop is grown and processed, it results in slight tonal variations from batch to batch. 
Care instructions:
To wash, use a cold, gentle wash cycle.
Do not soak, bleach or tumble dry
Linen becomes better & softer with each wash.
No ironing required, embrace its crumpled, relaxed feel.