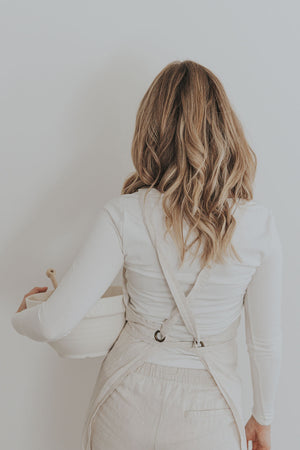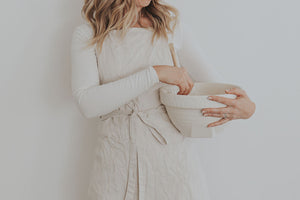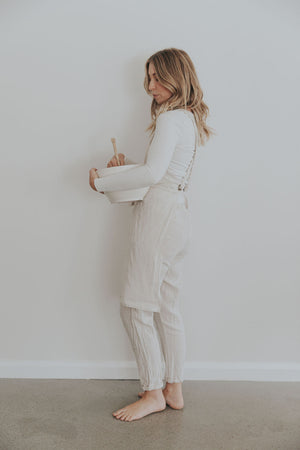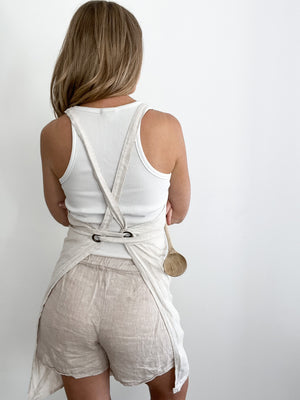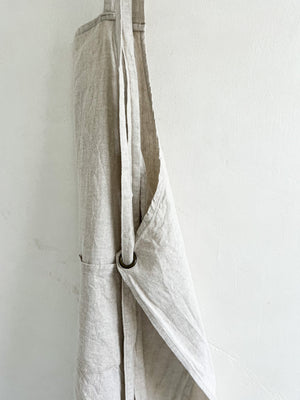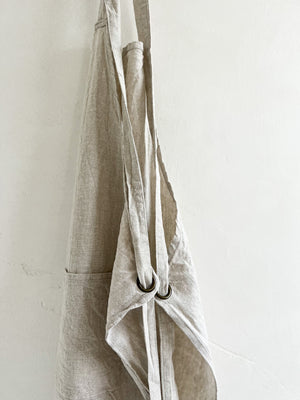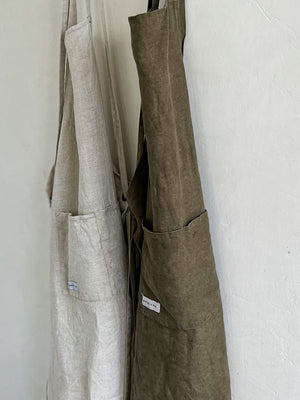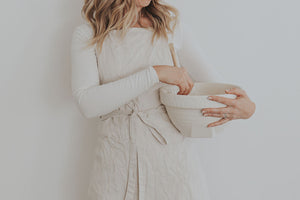 'Everyday' Linen Apron - Flax
For the one who loves to create.
Whether it be in a studio, a kitchen, a garden or out & about, the everyday apron is a practical & stylish adornment.
When this apron goes on, it says productivity, it says creativity & it says style.
-
Available in two colourways: Flax and Olive. 


*Please note that our flax items are natural and un-dyed. Due to varying conditions whilst the flax crop is grown and processed, it results in slight tonal variations from batch to batch. 
100% linen & pure luxury.
Designed in Australia.