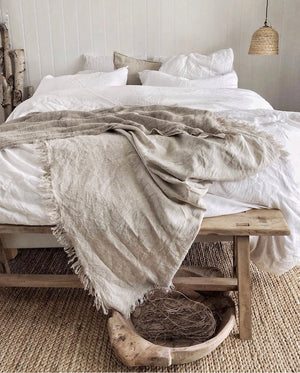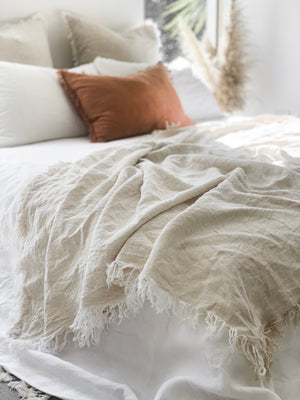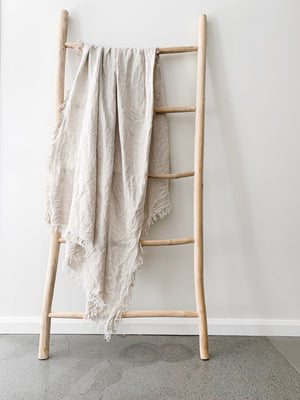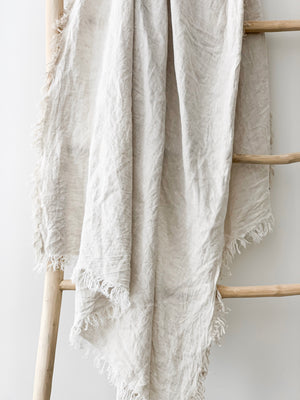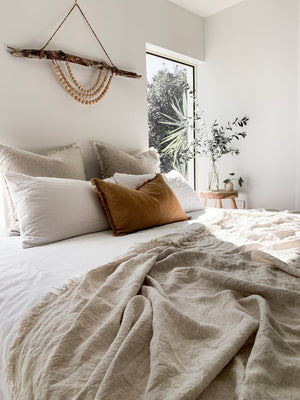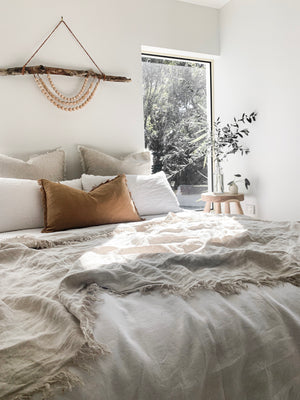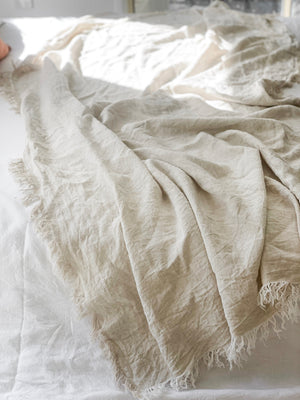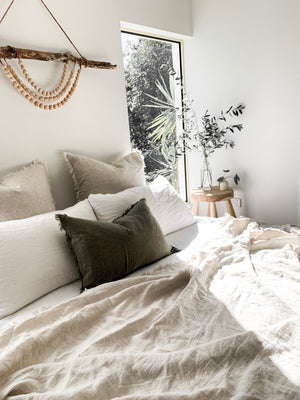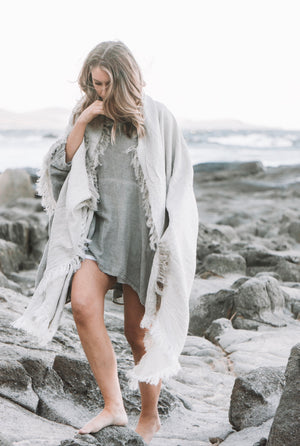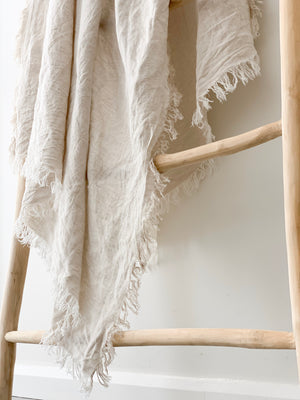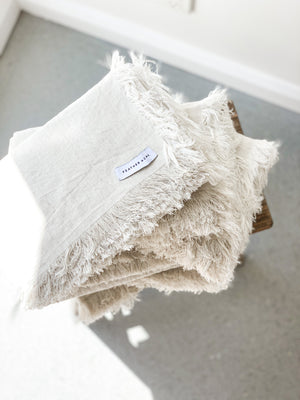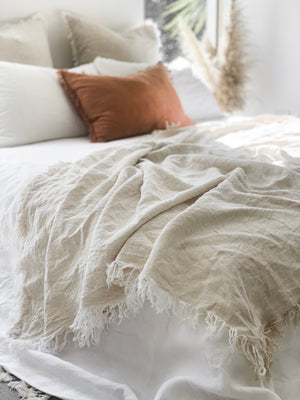 Linen Fringed Throw - Flax
LINEN FRINGED THROW - FLAX
Incorporate raw, earthy, textural elements into your space
with this simple yet luxurious, linen fringed throw. 
Crafted from 100% linen & hand-finished with a soft, fringed border for a relaxed look & feel, t
his throw is both soft and lightweight, making it perfect for snuggling up on the couch or adding an extra layer of warmth to your bedding.
With an extra-long design this throw drapes generously over either side of your bed, creating a cozy, layered look.
__
100% linen
210gsm
Hand-finished fringing
Designed in Australia
Available in 2 sizes: Queen: 200cm x 135cm & King: 250cm x 135cm
*Please note that our flax items are natural and un-dyed. Due to varying conditions whilst the flax crop is grown and processed, it results in slight tonal variations from batch to batch. 
Select this beautiful flax tone to acheive a raw, natural aesthetic.
Care instructions:
To wash, use a cold, gentle wash cycle.
We recommend gently combing the fringing after each wash.
Linen gets better & softer with each wash. 
No ironing required, embrace its crumpled, relaxed feel.
Do not soak, bleach or tumble dry.
 *Also available in a selection of matching cushions in various sizes.