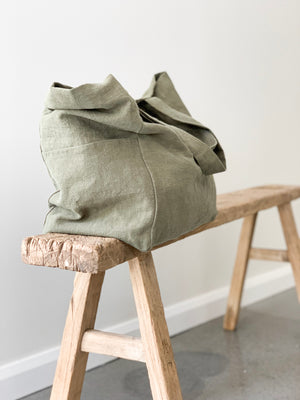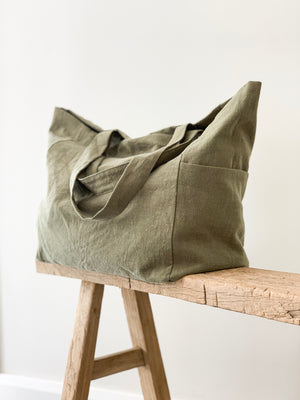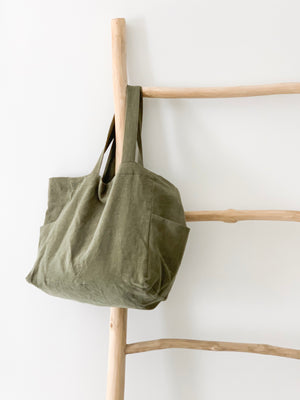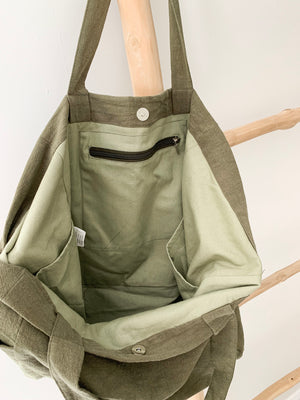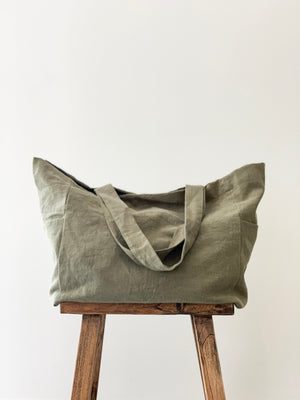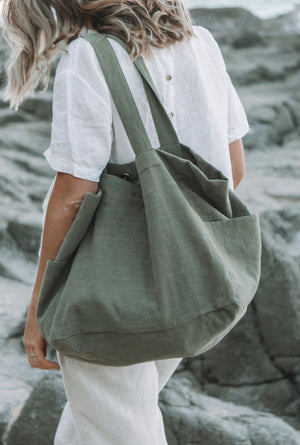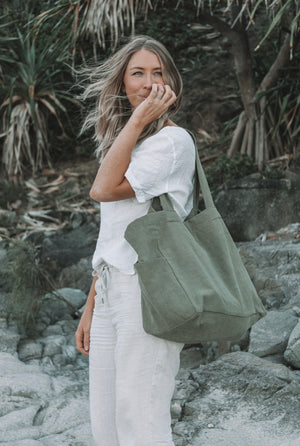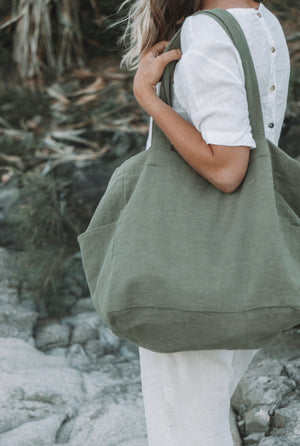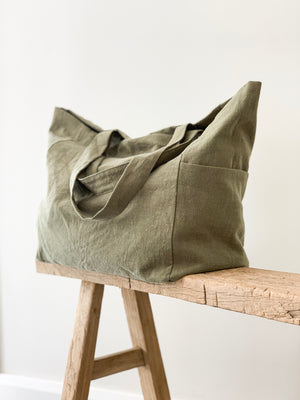 Ramie Bag - Olive
Natural, earthy, textured, relaxed & practical, the Ramie Bag is perfect for the beach, gym/yoga, as a baby bag or simply use as your everyday bag.
 Highly sustainable & eco-friendly, our ramie bag is made from 100% ramie fabric and fully lined with canvas, it features two external pockets as well as two internal pockets and an extra zippered pocket to store your phone or small valuables securely. 
This bag differs to our original ramie bag design. A few modifications have been made:
•  The straps are slightly longer and wider and made from matching ramie fabric
• Extra internal pocket with zipper
• Magnetic clasp at opening of bag
Our new ramie bag design is available in 6 colourways - Olive, rust, blush, chalk, charcoal & cinnamon. 
Approx dimensions (laid flat) - 60cm x 45cm.
100% ramie outer. 
Lovingly designed in Australia.
WHAT IS RAMIE?
Ramie is made from the stalks of the Chinese Nettle plant.
The spun threads are woven into a lightweight open-weave pattern resulting in a luxurious natural texture like that of linen.
Ramie is one of the strongest natural fibres & has been used for over 5,000 years. It is highly sustainable & eco-friendly.
To wash, use a cold, gentle wash cycle. Do not soak, bleach or tumble dry.